As our trees start coming out of winter dormancy, landscaping crews are gearing up for spring tree trimming season. During this time of year, it is a best practice to start reducing the tree canopies to help prevent storm breakage during the summer monsoons in July and August. By alleviating some of the end weight on heavy branches, it allows the strong winds to flow freely through the branches, reducing the strain on the trunk.
The summer monsoons can propose a lot of danger with fast winds and excessive amounts of moisture in the air. Heavy rains can cause an oversaturation of the soil, allowing for even the healthiest of roots to have a weaker hold. Fortunately, there are ways to help prepare your trees for the season.
Tips for avoiding storm damage:
Prune your trees annually, even the less mature, by professionals who understand the importance of healthy tree structure. Poorly pruned trees are susceptible to disease, allowing for snapping limbs and trunks in the high winds of the monsoon season.
Water, mulch, and fertilize your trees regularly as healthy well-nourished trees will withstand the conditions much better than an unhealthy tree.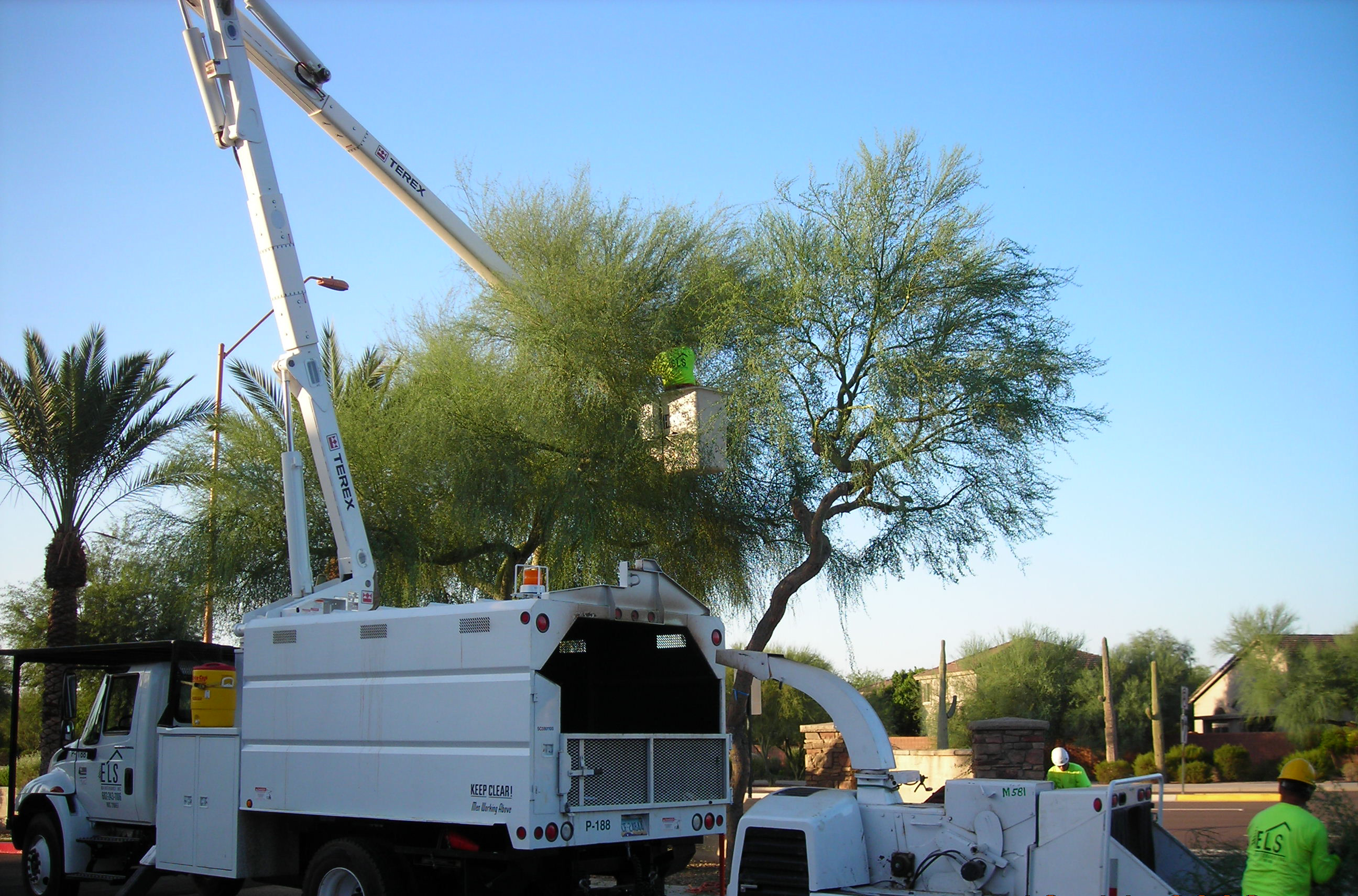 Keeping trees thin is essential to storm-proofing to the best of your ability. There is no way to control mother nature, but you can take steps to minimize her damage during our desert monsoon season.